About Us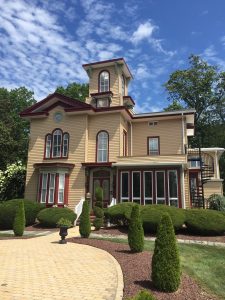 Engineered Design Group was established in 2002, and provides a wide range of engineering services – Mechanical, Electrical, Plumbing, Fire Protection and Refrigeration.
Although a relatively young firm, EDG has already established itself as one of the main players in the Northeast region for supermarket and retail work, while also satisfying clients in the areas of commercial, industrial, institutional work, and green building design.
At EDG, the staff approaches every project with one basic element – our goal is to ensure that our client achieves their goal. All too often engineers are inclined to have preferences and desires that influence their actions and exert their will on clients without full consideration of all factors. Checking our egos at the door, we listen to our clients and respond in kind. That is why we can and will, take on small projects with immediate turnaround or large projects with numerous phases.
EDG is comprised of a staff with extensive and varied backgrounds and significant roles in highly recognized consulting firms, vendors and contracting companies. Our clients enjoy direct principal involvement, which works to their advantage by having not only the expertise but also the highest level of interest in their particular project. EDG maintains a hands on approach with projects through completion of construction; one of our strengths that separate us from other engineering firms. We finish strong and are readily available to be at the site upon request.
Above all else, EDG remains committed to maintaining the following ideals upon which the firm was founded:
Provide engineering services on a regular basis that attempts to achieve the three items that are often mutually exclusive elsewhere – Quality, Speed and Reliability.
Be "Easy To Do Business With" Create an environment and carry an attitude that makes business and interactions pleasurable for our clients and staff alike.
EDG is also accomplished in project management.  We specialize in planning, organizing, motivating, and controlling resources, procedures and protocols to achieve specific goals.